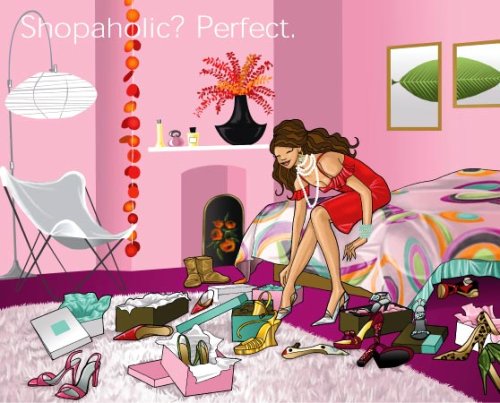 I went early to bed last night when our internet didn't work and because of that I woke up earlier than normal today and started cleaning the apartment for Easter.
I haven't been shopping much the last weeks when I have been so weak and ill, but now I start feeling better again and it's so nice.
I will as soon as possible go out shopping because we need a lot of new clothes for the spring and summer. I really look forward to it.
Many people ask me how many outfits I have got but to be honest I don't really know.
If I knew it I probably would keep the amount as a secret when some of my blog readers think that I shop too much.
We have had guests in the restaurant who have tried to tell me that I am a shopaholic.
Because of that I have decided to not show much of the stuff that I buy anymore nor the outfits I wear in the nights.
I don't like to make people worried.
I think this is only about the way you look at it. I don't buy more stuff than normal, and you need some clothes when you are on the stage six nights a week.
My opinion is that some people maybe have an affliction of tightness instead when they wear the same clothes all the time and think that it's normal.
How can the shops give salary to their workers if we all go out and buy new clothes one time in ten years? If everybody would be so tight a lot of people would loose their jobs and we would probably not have any shops.
When you go out shopping you also sponsor the companies and you become blessed with new nice clothes and jeweleries. That's something to think about!
It's okay to be a free and happy shopper! People who try to make you feel condemned are only jealous.